DJ Kapital Kev & June Media Network Presents Carolina's Finest Vol. 2
I want to thank June Media Network for sponsoring this mixtape! Make sure to scan the QR code for a link to the Autumn Lane original animated picture soundtrack!
Just a sample of some of the talent North and South Carolina has to offer! CLICK THE ALBUM COVER BELOW and sit back, relax, and vibe to Carolina's Finest!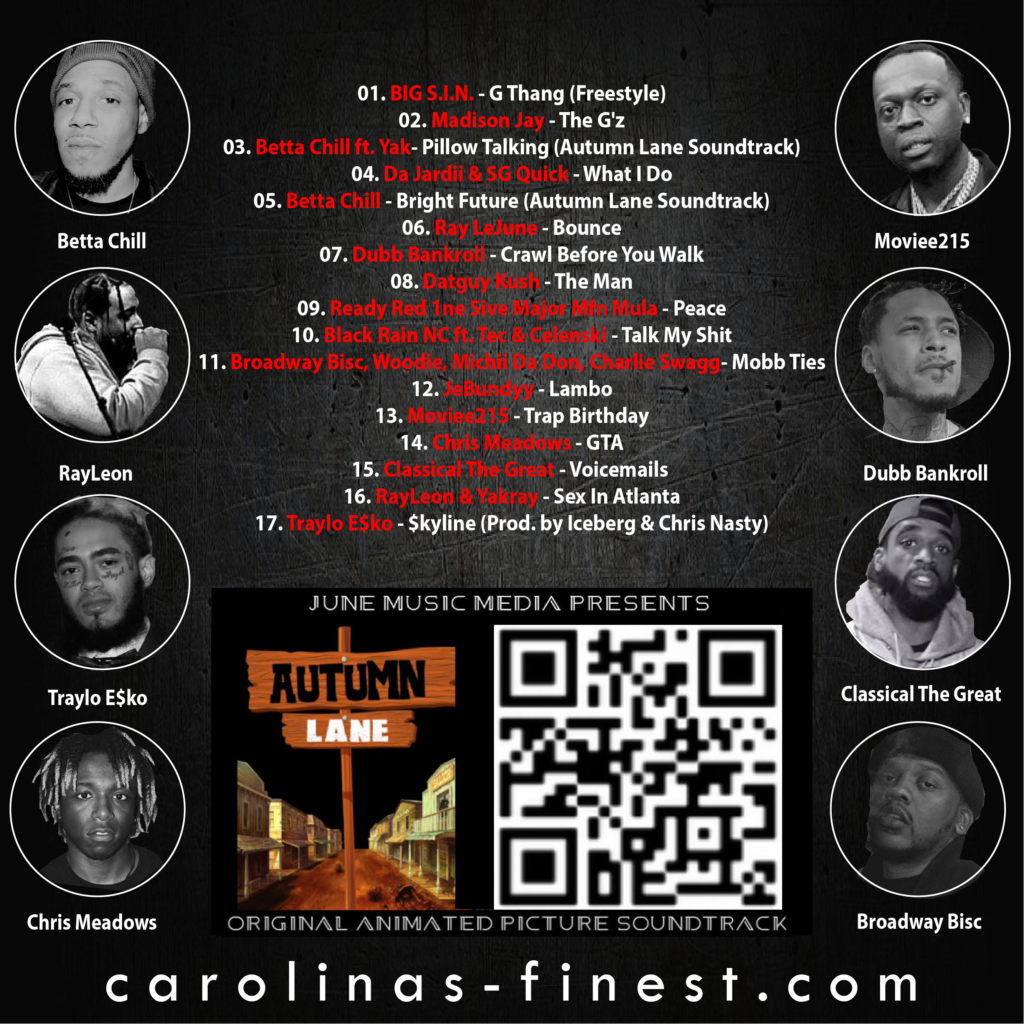 Make sure to add us on all social media to keep up with whats next!
Follow us on Twitter: carolinasfines
Follow us on Instagram: carolinasfinest_com
Follow us on Facebook: carolinasfinestcom